Our Stories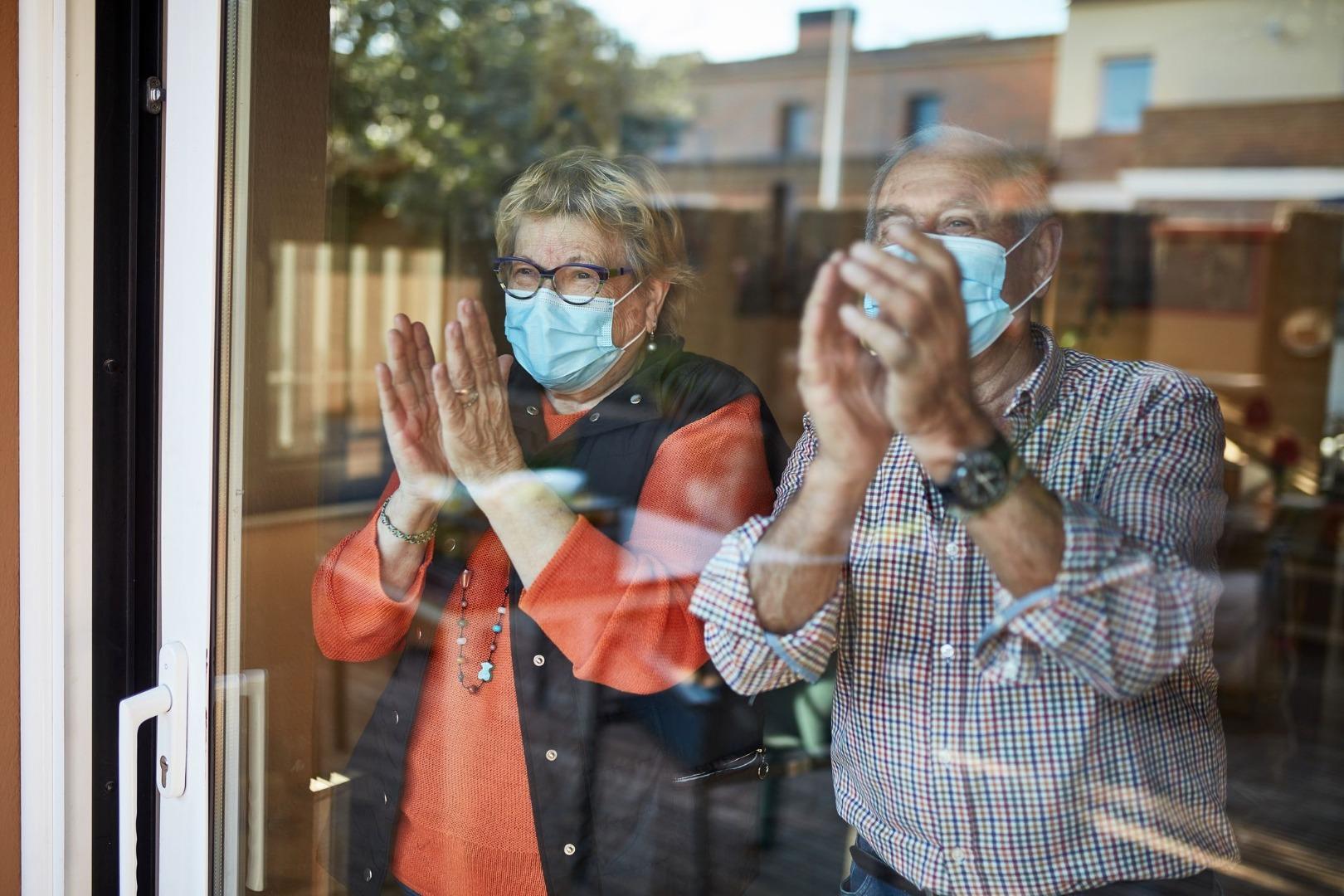 Mom's Meals
In March 2020 SLF signed an agreement with the Mom's Meals delivery service. It could not have come at a better time as the pandemic began to reach epic proportions and normal grocery shopping presented a risk. Many grant recipients continue to benefit from this program that enables them to receive weekly healthy and nutritional prepared meals in the safety and convenience of their homes.

"I have been able to avoid going to the grocery store during this uncertain COVID situation, which has been a big help to me and is much safer. Plus the meals are complete, so easy to heat and eat, and very tasty! Thanks again helping me like this. I really appreciate it!"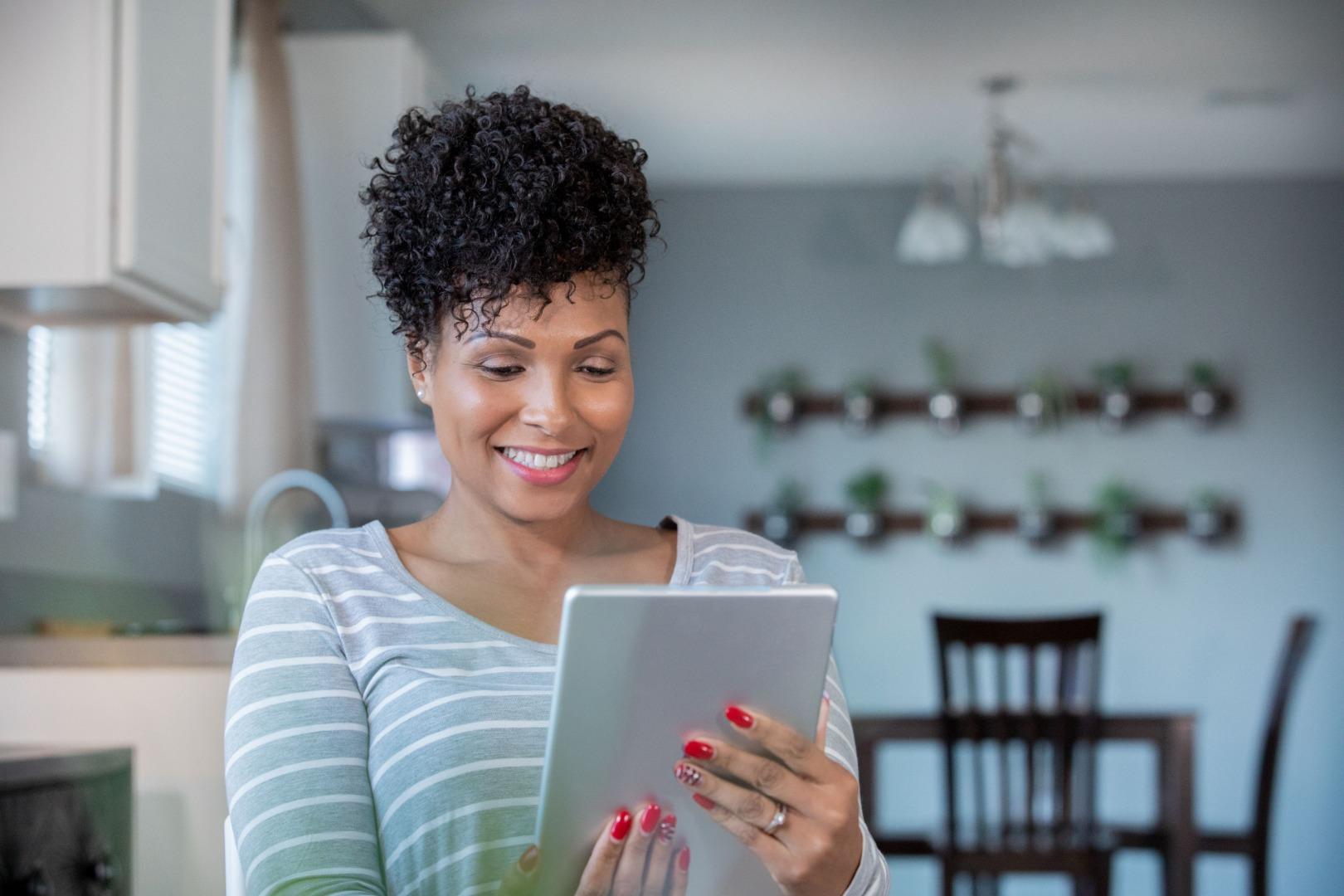 Staying Connected
A Foreign Service Officer (FSO) contacted SLF concerned about her father and stepmother. Her stepmother visited her father daily at his long-term nursing facility. She was frantic when visits were suspended due to the COVID pandemic.

In an innovative solution, the SLF care manager facilitated the purchase of an iPad for the stepmother. This allowed her to communicate several times a day with her husband on his iPad. The FSO expressed how much the device changed her parents' experience during "this time of uncertainty and separation."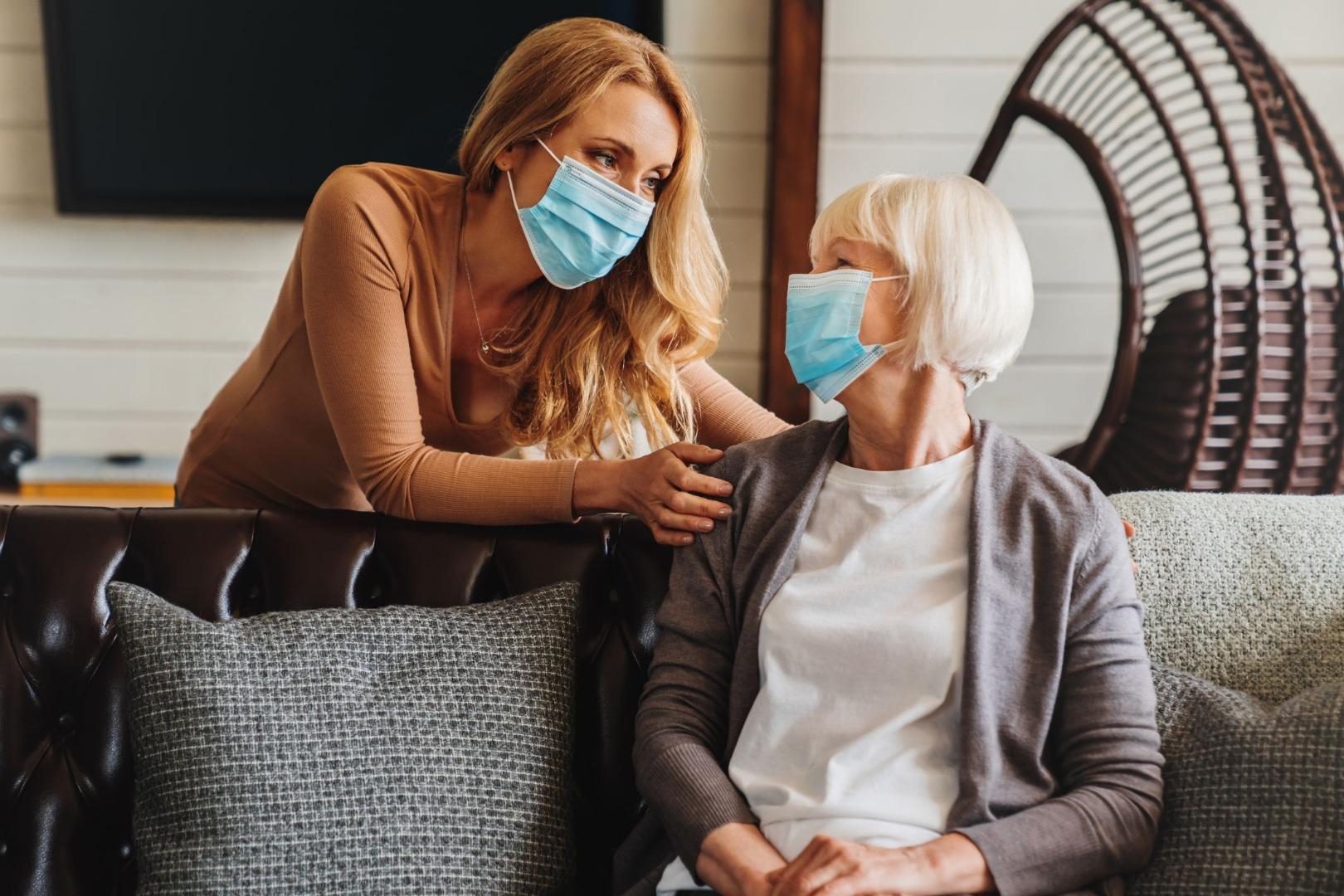 Mental Health Matters
A Foreign Service Officer serving overseas inquired about mental health resources for her mother, who lived alone back home in the U.S. The FSO found it challenging to monitor her mother's mental health while abroad.

SLF found a care manager with a background in geriatric psychiatric care who checks on the mother weekly. The daughter expressed how this support has "lifted her spirit and lightened the load."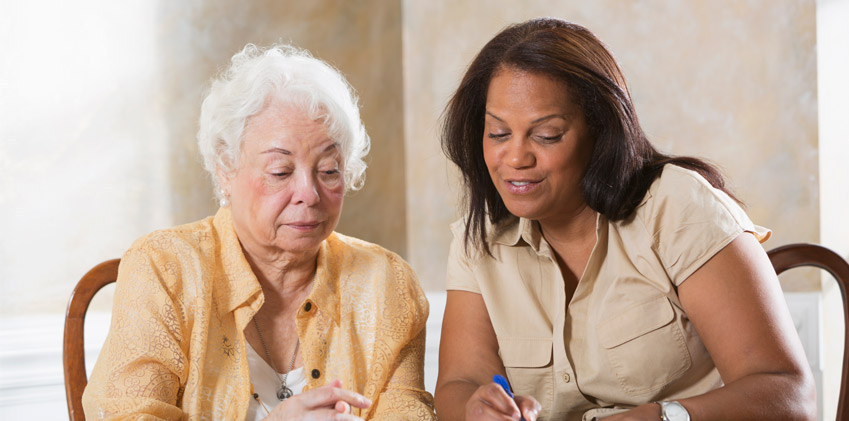 Help for a distraught widow
The widow of a retired Foreign Service employee was referred to us after her husband died unexpectedly. Upon notification of the retiree's death, Treasury withdrew the most recent pension annuity deposit from the couple's bank account. Paying for her husband's funeral and burial had depleted her savings, and she was overwhelmed with grief, anxiety, and worry about her future.

The Foundation quickly stepped in and provided a grant to help with her monthly expenses. We continued to ensure that she had money for food and other basic necessities until her financial situation stabilized and she received her survivor benefits.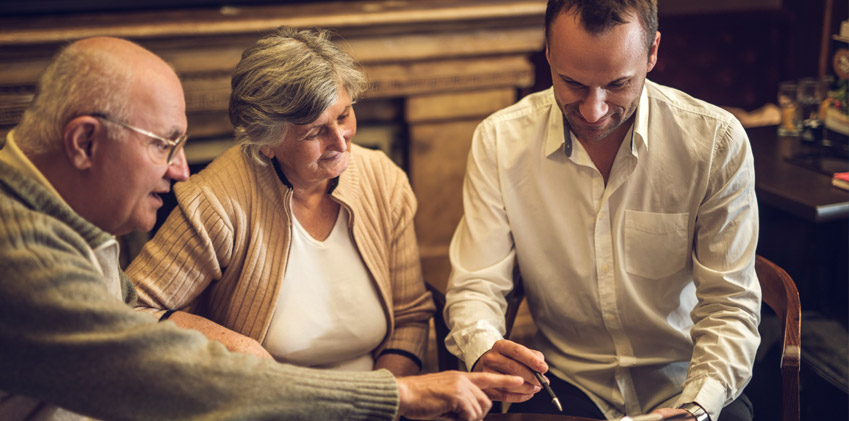 Depletion of savings
The niece of a retired Foreign Service employee contacted the Foundation requesting financial assistance for her aunt who resides in an assisted living facility. Her aunt has multiple health issues but is well cared for and comfortable in the retirement facility where she's lived for the past decade. The retiree's savings were being depleted and her income will not cover the monthly charges.

The Foundation started a monthly recurring grant to supplement the retiree's income and diminishing savings.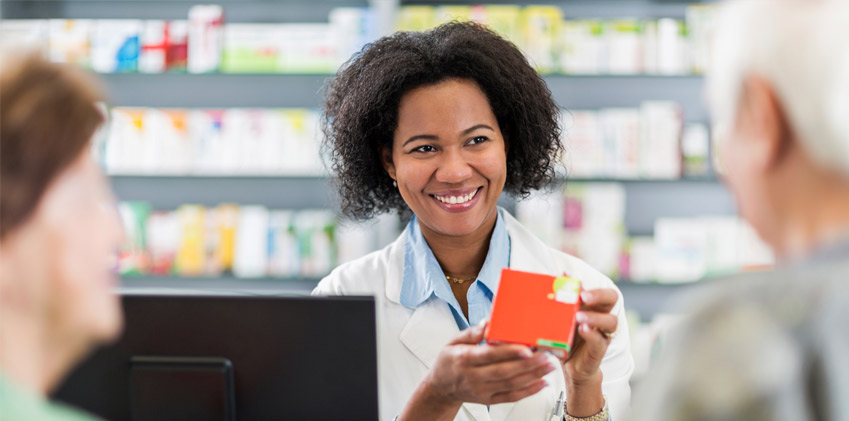 Uncovered medical expenses
A Foreign Service employee who had to retire after being diagnosed with a life-threatening illness, contacted the Foundation requesting assistance to pay for prescription drugs. She lived alone in a HUD-subsidized apartment, but her income was slightly above the state eligibility guideline for medical assistance.

The Foundation started a recurring monthly grant to help pay for basic living and uncovered medical expenses.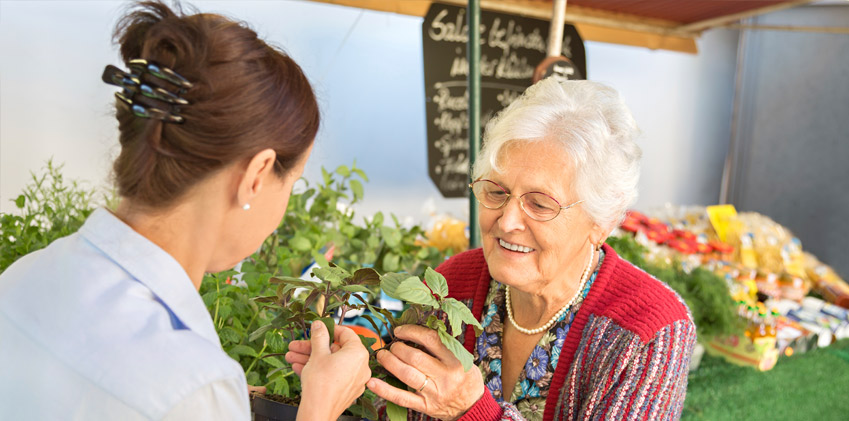 Caring for a widow with dementia
The son of a Foreign Service widow called the Foundation looking for help to pay for his mother's care. She suffers from Alzheimer's dementia and recently had been discharged from the hospital after a stroke. He already had moved her home but could not leave her alone while he was at work. Although he had found a companion aide who charged reasonable rates, he was concerned about the expense. His brother and he were hoping to avoid placing their mother in a long-term care facility.

The Foundation started a monthly grant to assist with the cost of in-home companion care, putting the young man's mind at ease.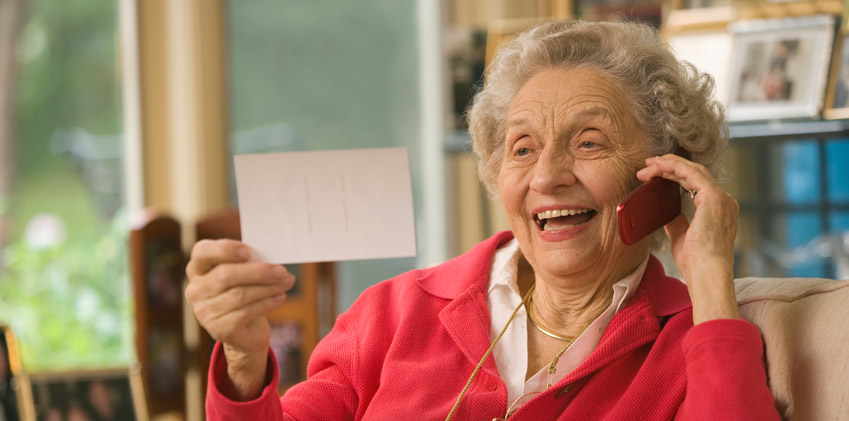 Long distance caring for elderly parents
Several active duty Foreign Service employees have contacted the Foundation from various overseas posts because they're concerned about their elderly parents who reside in the United States.

The Foundation's Resource Center provided explanations of the types of services available in the parents' locations and the way to access them. In addition, the employees were referred to the Crisis Management Officer at the Family Liaison Office who could tell them about Emergency Visitation Travel and other programs designed to help those dealing with eldercare issues at long distance.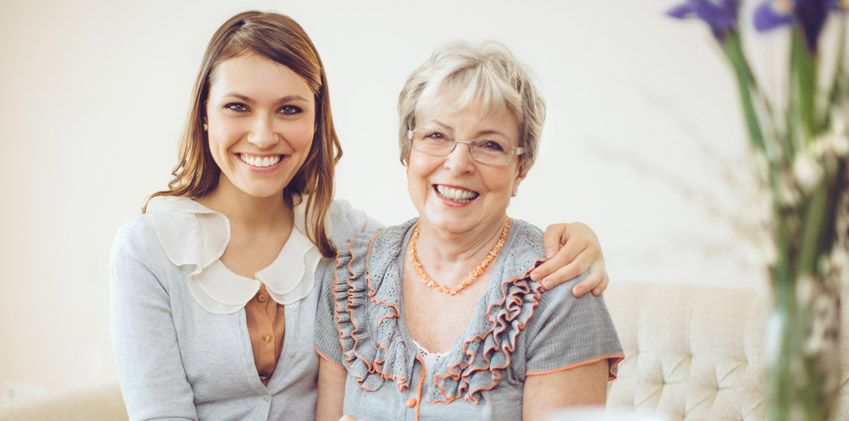 Concern for a colleague
A small group of retired Foreign Service employees contacted us about a former colleague. He is single and resides in an Assisted Living Facility at a considerable distance from any of his friends. They were not sure he was receiving proper medical attention and there were indications that he had been financially exploited. Multiple health problems made it difficult for him to express himself or talk on the phone. His friends were deeply worried about his well-being.

After contacting the retiree and verifying that he would appreciate our help, the Foundation made arrangements to have a geriatric care manager visit him on a regular basis to monitor his medical care, take him to doctors' appointments and assist him with his financial paperwork. We continue to stay in touch with the retiree's friends who regularly express their appreciation.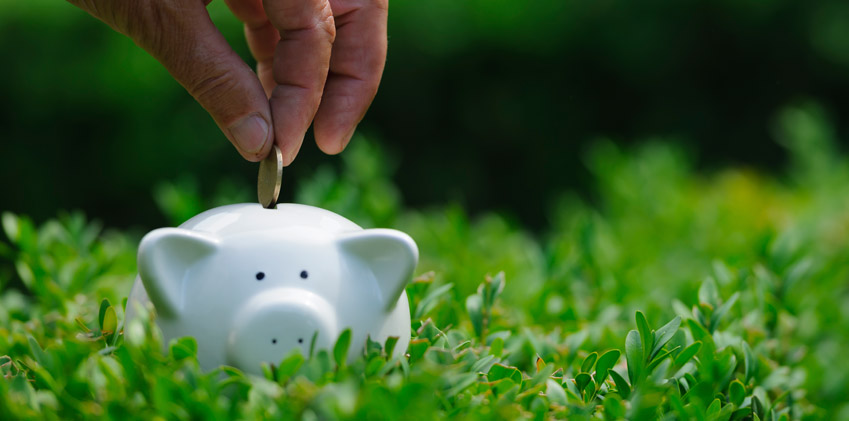 More secure about their future
A retired Foreign Service employee and his wife contacted the Foundation because they were concerned that their pension income, although adequate at the time, would not be sufficient to pay for services if their ability to function independently deteriorated. They were not eligible for financial assistance from the Foundation because of their income, but the thought of going without the help they might need, or leaving their home, was keeping them up at night.

The Foundation arranged and paid for a consultation with a certified geriatric care manager (GCM), who worked with them on a budget and lifestyle plan that allowed them to feel more secure about their future.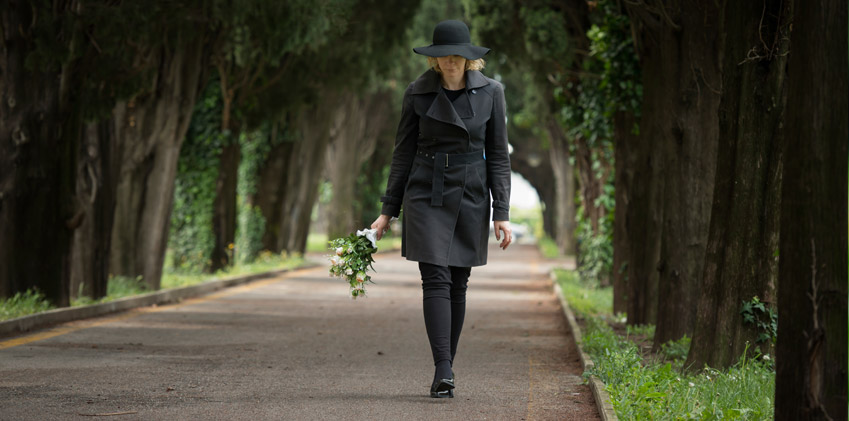 Help during a dire emotional and financial crisis
A Foreign Service widow was referred to us because she was facing a financial crisis after her husband's unexpected death. She was too young for Social Security benefits and her two sons, both enrolled in college, were too old. She had just learned that she would have to wait several months for her surviving spouse annuity and life insurance claims to be processed. In addition to school tuitions, she was burdened with the mortgage on an investment property that didn't pay for itself. She was afraid she would lose her home and her sons would have to delay their education. Her grief plus financial concerns left her feeling emotionally overwhelmed.

The Foundation provided two emergency grant payments and referred the widow to a financial advisor in her area. In addition, by staying in touch with her, we provided a connection to the Foreign Service with which she closely identified.